Purchase Resources
Books
$25.00 (CAD)
Remarkable Discoveries and Recoveries from the Frontiers of Neuroplasticity, Norman Doidge, 2015.
Dr. Norman Doidge's revolutionary new book The Brain's Way of Healing shows, for the first time, how the amazing process of neuroplastic healing really works. It describes natural, non-invasive avenues into the brain provided by the forms of energy around us—light, sound, vibration, movement—which pass through our senses and our bodies to awaken the brain's own healing capacities without producing unpleasant side effects. Doidge explores cases where patients alleviated years of chronic pain or recovered from debilitating strokes or accidents; children on the autistic spectrum or with learning disorders normalizing; symptoms of multiple sclerosis, Parkinson's disease, and cerebral palsy radically improved, and other near-miracle recoveries. And we learn how to vastly reduce the risk of dementia with simple approaches anyone can use.
Chapter 8: A Bridge of Sound: The Special Connection Between Music and the Brain is dedicated to the use of sound in therapy, Alfred Tomatis and our work at The Listening Centre.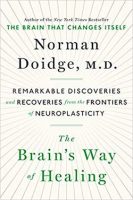 ---
$10.00 (CAD)
A Guide to Effective Learning and Communication, Paul Madaule, 1993 (soft cover). 
To order an updated digital copy of Paul Madaule's When Listening Comes Alive with two new chapters and foreword by Norman Doidge, M.D. Click Here

A Guide to Effective Learning and Communication,Paul Madaule, 1993.
Paul Madaule re-awakens a skill that can improve communication, creativity and learning ability, allowing a fuller and more energetic life. He demystifies the Tomatis Listening Method as both clinical and client and has included unique section of "Earobics" daily exercises that will allow the reader to develop and improve their skills on their own. When Listening Comes Alive is a book about listening at all the stages of life, for parents-to-be, hard-working professionals, teachers, early children educators and parents seeking help for learning disabled children or difficult teenagers.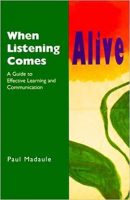 ---
CD's
$15.00 (CAD)
Interview with Dr. Alfred Tomatis on the ear, voice and chant.
New! Now available in downloadable format: Click Here

Dr. Alfred Tomatis (1920 – 2001) was the pioneering French physician and psychologist who discovered a previously unacknowledged connection between the ear and voice and put his discovery into practice in everything from the treatment of learning disabilities to singing of Benedictine Monks. Gregorian Chant, said Dr. Tomatis, is a fantastic energy food. In this revised and remastered edition of his landmark 1978 public radio documentary, award-winning producer, Tim Wilson revisits his interviews with Dr. Tomatis including the only sound document of him speaking in English and adds a new commentary of his long-time collaborator, Paul Madaule. The result is a profound and subtle meditation on Listening, the most vital of human faculties.
Produced by Tim Wilson and The Listening Centre, 2006, 57 min.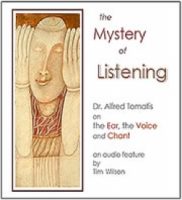 ---