Testimonials & Studies
Reading, Learning, Speech & Language
Auditory Processing, Attention Span & Focus
Sensory Processing, Communication and Socialization
Other Developmental Issues
Ghosts of Childhood
Performing Arts - Singers/Musicians
Second Language Acquisition
Skill Enhancement and Professional Development
Well Being and Quality of Life
Concussions & Traumatic Brain Injuries
Research Studies
Reading, Learning, Speech & Language
my daughter had mild auditory processing challenges, she did well in school but avoided reading and writing.  
---
Over the past two years, with the help of the program at the Listening Centre, her overall development, but in particular her language, has blossomed. She has come so far, and she continues to develop and expand her vocabulary every day. It continues to be a work in progress and the Listening Centre is part of her learning and development.... 
---
Kate is now reading at just below her grade average, at the grade level when it's for enjoyment...we couldn't have imagined this before we attended your Centre...
---
---
My experience at The Listening Centre has brought me an incredible new sense of awareness that I was not fully conscious of missing. The articulation of my speech progressed at the faster rate than it had for many years.

---
My name is Ryan and I am 17 years old. About 2 years ago I participated in the Listening Centre's program and let me say it was the best decision I have ever made. 
Before The Listening Centre program my attitude towards school was bad and so was my self-confidence. After the program I was a changed person. My attitude towards school was better, I was confident in my abilities and was proud of myself and what I could now do.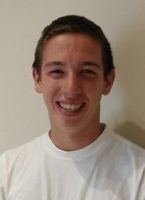 ---
"Madeleine is doing awesome.  The listening training has been a big help.  Her school work has been much better, she is recalling and remembering what happened during the school day, and her ability to organize herself has been much improved.  We are very happy with results she achieved with the Listening Centre team."

---
The program woke him up. Michael is more willing to try and he tries harder. His ability to read has improved as has his coordination.  Because of his improved abilities and much higher confidence in himself we see a big difference in the quality of Michael's life.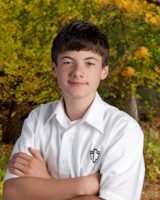 ---
At the end of Grade three we tried for three weeks, that's the teacher, EA's, tutors, myself, we tried every method possible to get Nile to write a short story and he never finished the first sentence…. Nile has attended The Listening Centre for treatment with dyslexia….
---
Our son expressed himself eloquently in words but not in writing. He is dysgraphic. The frustration he experienced in dealing with the school system was extreme….
---
I attended the Listening Center approximately 17 years ago … I was struggling to finish elementary school. The experience at the Listening Center was very positive, but what has been a greater impact is the long term success it has brought me in my life…
---
Someone would have to tell me at least three times before I "got it." But even then, I would forget. It was like statements would not stick, like I had difficulty learning or comprehending. At school it took me a long time to formulate my thoughts into a composition assignment. Sometimes my thoughts were fuzzy, unclear, almost like they weren't there. It was difficult to concentrate…
...I began enjoying reading, and listening for words from others. For the first time, I enjoyed listening to myself speak.  I was beginning to feel that I was growing up, no longer the needy lost 'child' at forty; but rather, an emerging adult who had confidence, competence, and desire to lead his own life.

---